Hi there, Welcome
Richshore Marine Supplies Pte Ltd proudly presents itself and has a proven record to be one of the highly recommended marine & offshore suppliers locally and internationally.
The company was established in the year 1980 and has since grown to its present staff strength of more than 25 fully qualified trained professionals, each covering their various field of expertise, a full fleet of transporters and a total area of more than 20,000 sq. ft. of covered warehousing with complete logistics functionality to serve the marine and offshore community.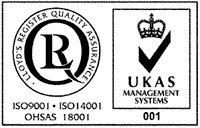 Latest News
No news for now, get back later.